Trust
19 May 2014
"That the trial of your faith, being much more precious than of gold that perisheth, though it be tried with fire, might be found unto praise and honour and glory at the appearing of Jesus Christ: Whom having not seen, ye love; in whom, though now ye see him not, yet believing, ye rejoice with joy unspeakable and full of glory: Receiving the end of your faith, even the salvation of your souls." (1st Peter 1:7-9)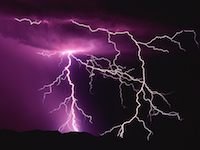 This week I would like to take a look at the temptations Christ faced from the devil. One of the most powerful lessons to be learned in a study of the temptation of Jesus is the wilderness is that of trust. Satan will test Jesus' trust of the Father in three major ways.

In applying the study of the temptation of Jesus to our own lives, we are to learn to be more like Christ. One of the most important things to remember is that there was nothing that the devil could do that would change the fact that Jesus is God's Son. In the same way, the devil can do nothing to take you away from God and cause you to lose your eternal salvation. It is not a struggle for your eternal salvation, that was purchased for you on the cross. The battle is for your mind. The devil will try and convince you that your are not a child of the King, and even if you are, there is no point in trusting Him.

Furthermore, the trial of the faith of the believer is not God testing to see if there is faith there. That would be ridiculous. Jesus is the author and finisher of the faith of every child of God. Faith is given to the child of God in the new birth so there is not reason for God to "check and see" if faith is there.

Rather, our temptations should be viewed as an opportunity to learn how to trust God more just like Jesus did. The resulting experiencing of trusting God is a full assurance that you are saved by the grace of God! When you trust God, you receive the results of your faith. You feel saved!