Church Is Something You Do
1 October 2014
"Having then gifts differing according to the grace that is given to us" (Romans 12:6a)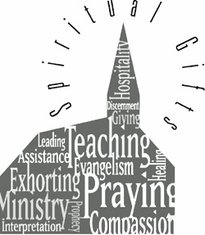 Are you a member of your church or are you an active disciple of the Lord Jesus Christ?
The key to finding a deeper fellowship with the Lord includes regular attention to the preached word but active participation in helping others is how we practice being more like Christ.
Paul's instruction to church members is to discover what gift God has blessed you with and then use them to be a blessing to others in the church.
Every person does not have the same gift(s) as the other members. But, by combining the talents of several members, the church can grow stronger and be able to help more people in greater ways.
So what is your gift? Remember, this is something that God has given you the ability to do that can be a blessing to others.