Your Galilean Ministry
30 September 2014
"And he said unto them, I must preach the kingdom of God to other cities also: for therefore am I sent." (Luke 4:43)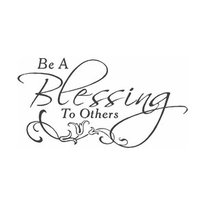 Every child of God has a ministry. We clearly see in Scripture that to love and serve God is only accomplished when we love and serve our fellow man.
I hope to discuss later the possible roles that each of us can play as an active member of a local congregation. For now, I would just like us to realize that we do have a role to play and we should fulfill that role in the same manner Jesus did.
Jesus did not seek fame or fortune. In fact, He very often told those He had helped to tell no one who He was! Our focus should be the same. We should serve for the glory of God not for our personal gain or pride.
Secondly, we do not need to seek a large venue or even move to a different place in order to perform our personal ministry. Jesus ministered to those in His home country. Our field of work most likely is our own home, neighborhood, business, or school.
Finally, we do not necessarily need to seek special training. Jesus went about doing the will of His Father performing acts that were within His power to perform. Now, we cannot heal the sick or raise the dead, but we can lend a helping hand or ear to those hurting or in need.
In short, our personal Galilean ministry should consist or simple, everyday actions that are of benefit to another person.